YOGA AT HOME - ONLINE CLASSES



Online classes; weekly - explore the mind-body relationship in depth and uncover your natural awareness. If you want to discover ways to move and feel better, this is for you. Use the payment buttons under the 3 classes to pay and access your class via the orange ZOOM link.
---
---
---
INNER SPACE online workshop; May 10th 2020
Traditional yoga points to the possibility of going beyond our conditioning to an ultimate sense of 'freedom'. But how do we do this? ... we slow down and simplify; by sensing and moving deeply, we pass through our mental noise & body tensions into layers of deeper experience. From here, we can feel what it means to be free from our selves.

ZOOM Code : 872-0525-8069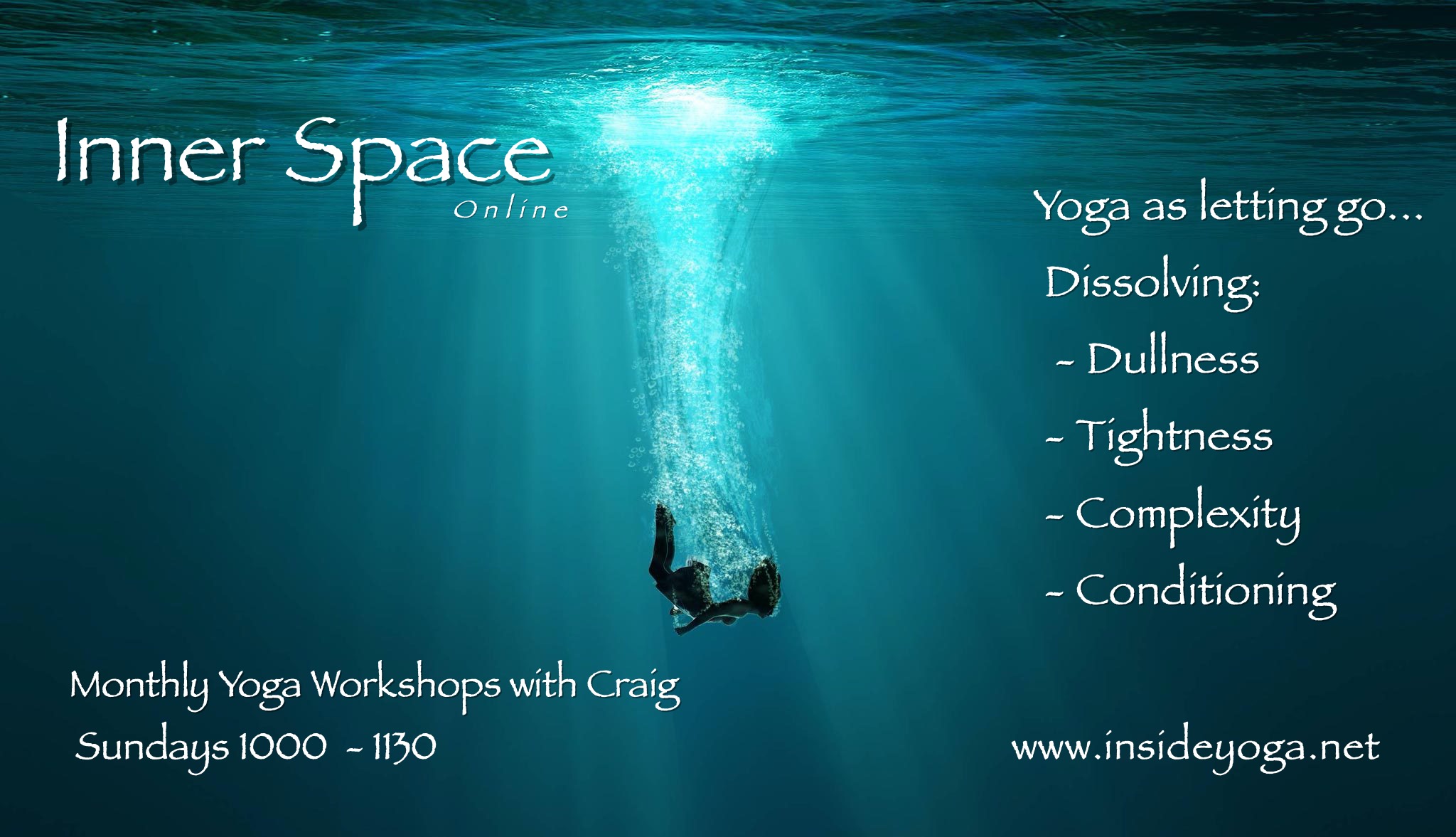 ---
Online yoga at home; My recommendations
Put on your yoga gear, it gives a sense of occasion to the practice and I won't have to see you in yer jammies! (I'll be working with a massive flat screen monitor so I can see you and everyone else very clearly).
Use a quiet spot where you feel safe and comfortable - where you can't be interrupted. Don't place your camera facing strong daylight from a window, in front of it, you become a shadow.
Yoga equipment : A non slidey floor, or a yoga mat, a paperback book, 1 or 2 firm cushions.
Place your yoga mat sideways to the camera, position it (probably on the floor) so your body is in the middle of the camera image.
I'll transmit in HD mostly, with a pro mic and camera giving quality sound and picture. So, at your end, a PC or laptop is better than using your mobile. For a better sound and feel; connect external speaker/s if you have them.
Check out the ZOOM software if you've time, note that you have 2 views to use; 1. Teacher, 2. The whole class (in wee thumbnails), we'll use view 1 mostly - I'll tell you when to change views.
Arrive early (sessions open 15 mins before the start time),
Your mic will be muted when you enter the meeting, you won't hear other attendees. Generally, apart from me talking, the session is a silent affair to avoid weird noises and feedback. To communicate with me or others, use the ZOOM meeting chat box (private or group chat messaging is available) also, if you need my attention in class just wave.
---


WEEKLY CLASS SCHEDULE
(CURRENTLY SUSPENDED)
Monday
7.30pm - 8.45pm Stirling area
Gargunnock community hall, Leckie Road, Gargunnock, FK8 3BJ
---
Tuesday

10.30am - 11.40am Killearn
Killearn Village Hall, (Garden Room), Balfron Rd, Killearn G63 9NL
---
Wednesday
10.30am - 11.45am, Glasgow
In The Moment Centre, 72 Berkeley St, G3 7DS
1.10pm - 1.50pm , Glasgow
BBC HQ, 40 Pacific Quay, G51 1DA, BBC EMPLOYEES ONLY
---
Thursday
7.00pm - 8.10pm Killearn
Killearn Village hall (Garden Room), Balfron Rd, Killearn G63 9NL

---
Sunday - 'Inner Space' (this one is monthly)
11.30am - 12.50pm
Arlington St, Woodlands, Glasgow, G36DR (booking only)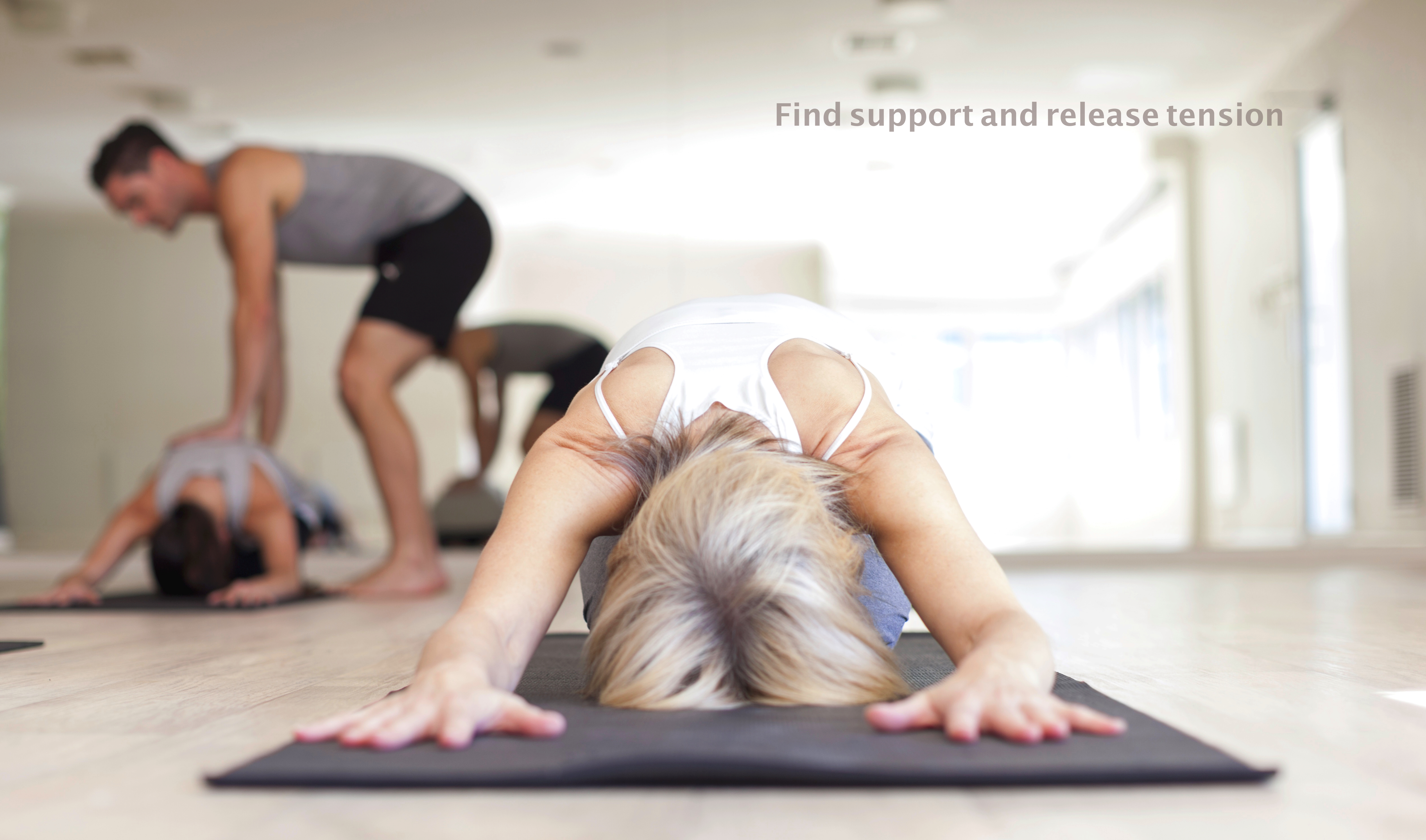 The classes are for all levels from beginners and suit all shapes, sizes, ages and mobility issues. The drop in price is £9 with reductions for block bookings. Warning : you might find these classes; relaxing, interesting and fun!
Why not come along and try a class out, or contact me by clicking the email button below if you want to know more...