1 to 1 sessions with Craig

I offer 1:1 sessions and have a few clients at any time for 1:1 tuition. This type of work is different from classes. With my undivided attention, movement is tailored to you and working towards your intention; examples of intentions that I can help with are:-
to release tight areas around the joints and improve mobility
to eliminate pain from tight muscles e.g. back issues
to learn how to manage stress better
deepen your body-mind relationship for mental /emotional calm
to increase your mobility and core awareness to improve your athletic ability
And for many, it's combinations of these.
The outcome is to reach the intention/s quite quickly and for you to gain enough knowledge to continue to work by yourself. Therefore, I usually provide 1:1 coaching for a small limited number of sessions set by you.
I am fully qualified to teach yoga 1:1 and am a trained somatic exercise coach (an amazing method called Hanna Somatics that releases tight and painful muscles). See below for more details on 1:1 sessions.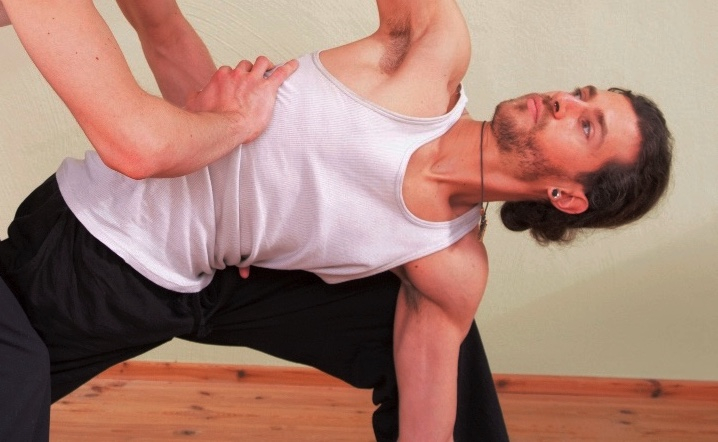 There are two types of session you can book -
1:1 Yoga
There are many outcomes you could get from these sessions; to deepen your practise, to address your mobility restrictions and issues through posture, to bring greater awareness to your movement, learn how to enter specific postures tension free or develop your breath awareness to manage stress better. The coaching is good for beginners and intermediate practitioners who wish to rapidly accelerate their embodiment and ease of movement in asana practise.
1:2 Pain free movement
Become aware of habitually tight muscles that cause you discomfort and pain and learn to release these through 'somatic exercise' - a controlled but gentle method of re-training those muscles to let go. These sessions will address most back, neck and shoulder pain issues and bring your fluidity and ease of movement where there is tightness. Somatic exercise is also effective to address ingrained postural habits and improve your sports performance.
Price
£50 an hour at your home, this includes my (reasonable) travel to you. To work with me 1:1 at a local studio near you, the rate is slightly higher.
By pre-agreement, I can also coach two students together in the session, for the price of one, i.e.the same hourly rate.
So, if your'e interested in a 1:1, have a think about what your intention/s might be and contact me for an informal chat about what is possible for you. Click the email button at the bottom of the page to start the process.......